Innovacera offers a complete line of kiln furniture, kiln components and accessories, everything from dense to low mass products to meet every application need. Our complete line of kiln components will provide a solution for every rebuild project along with applications engineering assistance for special design requirements.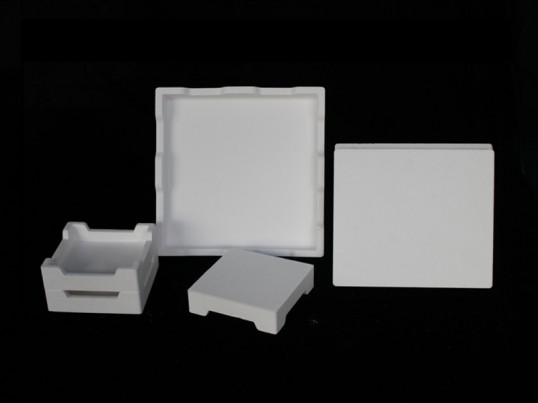 Our factory produces kiln components that are a vital part of every high temperature furnace.
Proprietary material compositions allow us to balance the applications needs of strength, thermal shock resistance and thermal mass.
For sintering electric parts
Alumina Material: Capacitor, PTC, PZT, Varister, Serdip, Inductor, Ferrite
Zirconia Material: MLCC, Ni-MLCC, PTC, PZT, Disc Capacitor, Ferrite
For sintering sintered metal
Powder metallurgy, MIM, oil-less metal
For sintering other ceramics
Alumina ceramics, zirconia ceramics, powder body temporary sintered,
crystallized glass, bone china, ceramic ware
Innovacera's proprietary materials offer you increased product quality, longer service life, and reduced energy consumption.